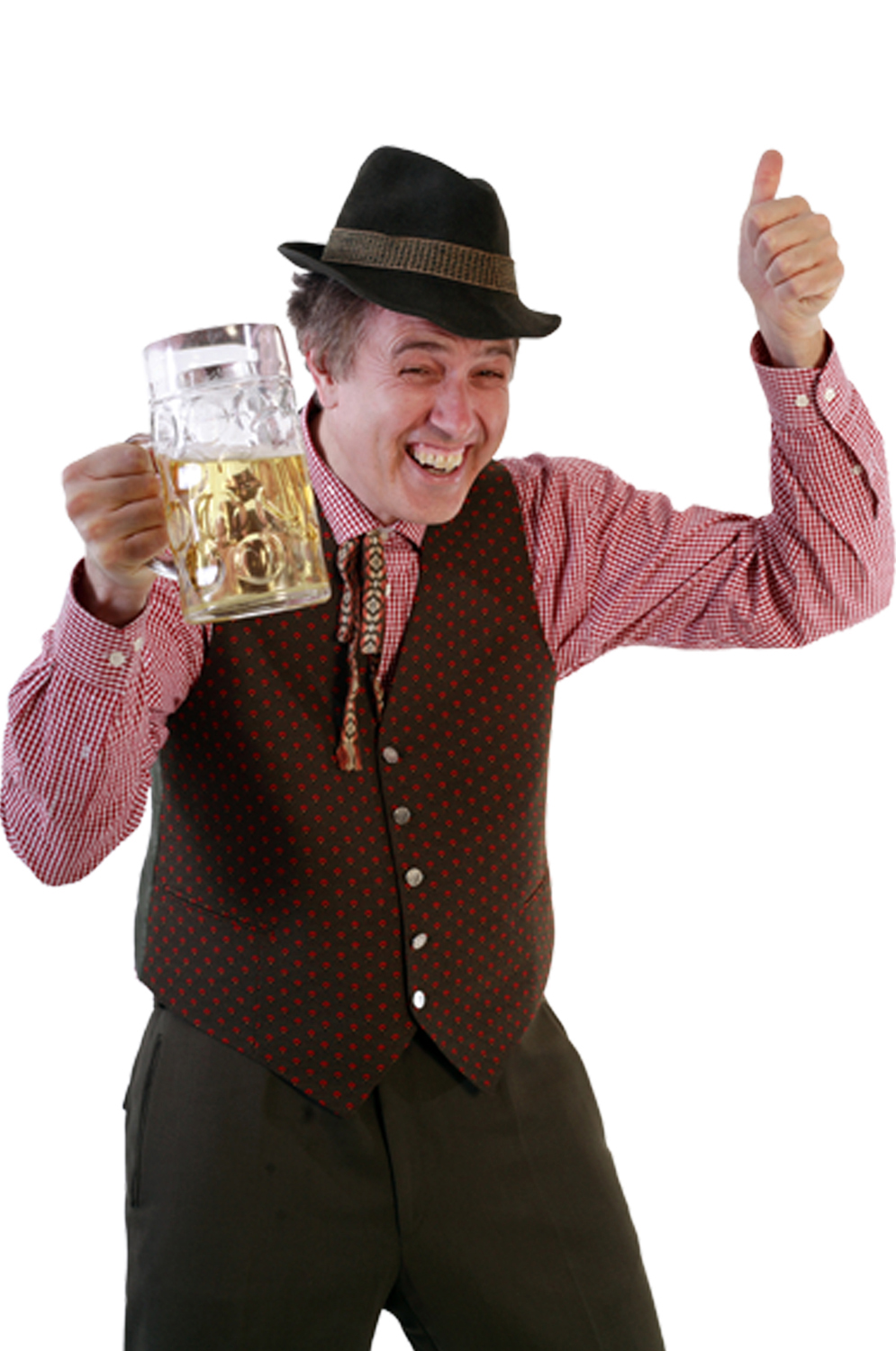 Das World Best Bierfest Host!
Born-and-bred in the Bavarian Alps, Otto had Bavarian Gemuetlichkeit instilled into him from the word 'geh'. Having been conceived at the Garmisch-Partenkirchener Bierfest, he is the most authentic host you could hope for.
With the help of his extraordinary yodelling skills and his trusted alpine horn he impresses and controls even the rowdiest audiences, at home and abroad.
Over the last few years he has become a fixture hosting Bierfests of all sizes in the UK, be it a 5,000 strong mob at the Alexandra Palace or the more intimate annual corporate blowout that is the Highland Bierfest in Aberdeen.
Drop him a line HERE and before you know it he'll be unleashing his Teutonic jolliness at your Bavarian-themed event.
Henning Wehn:
"Having known and worked with Otto for years, I can guarantee that no-one is better at building a rapport with a boisterous audience. Nor is anyone better at being Bavarian."
Ally Pally:
"Otto was a fantastic addition to our German Bier Festival in November. He held the event together and provided a perfect link between all the acts giving it that important authentic stamp of a German Bier festival. He was also the best dressed person in the venue that night!!"